Fish lettuce - a medicinal dish
---
Fish lettuce stimulates digestion, increases taste, and is a remedy for colds, fever, hemorrhoids, and aging prevention.
Doctor Nguyen Thuy Linh, Hanoi Medical University, said that in Oriental medicine, all fish lettuce is used to treat flu and pneumococcal, detoxify, heat, relieve pain, cough, treat pain. stomach, used to treat scabies, eczema fungus, thrombophlebitis ... Vegetables have the effect of promoting hair growth, helping to rejuvenate gray hair, and at the same time nourish the body.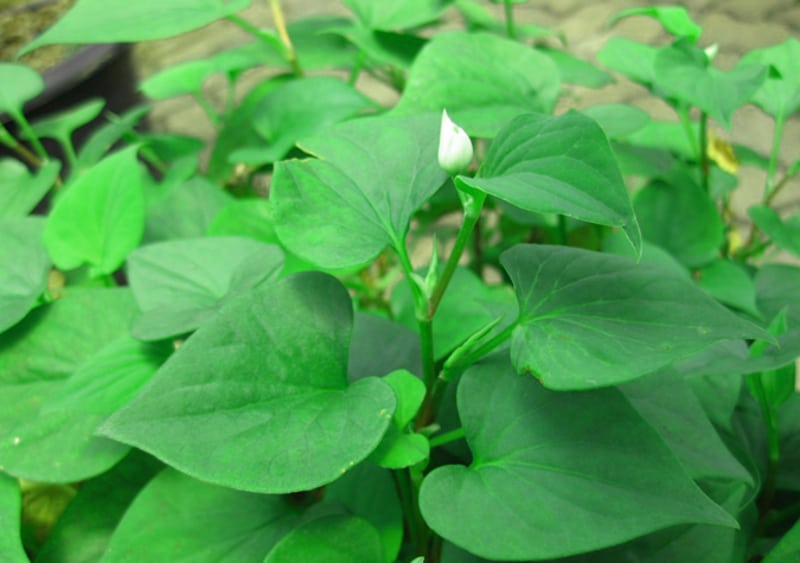 Fish lettuce roots are soft and crunchy, have a slightly fishy taste, eaten raw or cooked. Branches, leaves mixed salad, fried, pickled or processed with tea, wine are very healthy. However, the smell of lettuce leaves is a bit fishy, ​​so many people cannot eat it.
Medicine from fish lettuce
According to pharmacist Le Kim Phung, a former lecturer at the University of Medicine and Pharmacy, Ho Chi Minh City, when you have hemorrhoids or constipation, use fresh or slightly dried fish lettuce leaves to cook the anal bath for 10 minutes, then soak and wash the anus. the water is still hot.
Note, should dry the fish lettuce in the shade while the leaves are still green, avoid sun exposure to wilt the leaves will lose active ingredients. Fresh leaves can be crushed to get water to drink, combined to cover the pain and then bandage. Use 50 g of fresh leaves, crush to get water, add salt to reduce fishy. Drink 50 to 100 g of fresh leaves per day, continuously for three months.
Fish lettuce can also be used to treat measles, urticaria, urinary tract infections, enteritis, skin diseases ... Method: Use 30 g of fresh fish lettuce, wash, crush, add half a bowl of cold water, boil boil, let it cool and drink once. Then take the pulp and apply it to the temples to treat cold and fever.
Anti-aging remedy: One teaspoon of fish lettuce juice mixed with one teaspoon of raw honey. Honey helps skin moisturize, antibacterial, anti-aging, and brighten and smoother skin. Make a skin mask before going to bed because then the skin is rested and can absorb the most nutrients.
In addition, fish lettuce also prevents acne effectively. Crush the fish lettuce, mix with a little bit of salt and apply it to the face to help firm skin, regulate sebum, especially the T-zone (forehead, nose, chin). Thanks to its antiseptic properties, fish lettuce helps the skin to detox, prevent and treat acne.